Crown Roofing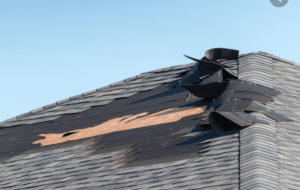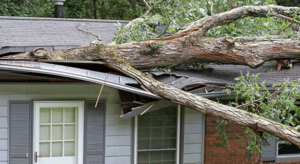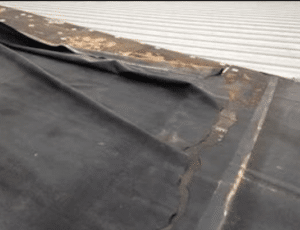 Are you anxiously waiting for the summer? So are we! As Charles Bowden said, summertime is always the best of what might be. However, it is not only about fun & joy, summer can pose a serious threat to a roof. Today we are going to consider how storms, hurricanes and other bad weather can affect it. Let's get this topic covered to save us all the trouble!
Do you have a shingle roof? If so, it's really important to know how it was installed. Unfortunately, an incorrect use of roofing nails can increase a risk of shingles falling off during a severe storm. What can we do to prevent this unpleasant outcome? Of course, schedule a roof inspection! If you see a missing shingle, don't underestimate the situation. It is needed to be fixed before it gets worse, otherwise a more serious structural damage might happen.
There is at least one threat that is relevant to all roof types and that is a tree! The good news is that you can prevent the damage. Just have a look at the surrounding trees. If you see old ones with dead branches, call an arborist. They will help you to calculate the risk of a tree falling and offer the best possible solution.
You might wonder about what to do if a storm has already taken place, what one should do after. We recommend you to look for signs of storm damage. These are the following ones:
loose or cracked shingles;
newly appeared horizontal lines on shingles. If you notice them, it might mean that the shingle seal is damaged;
lots of granules at your downspout. If you see an abnormally high number of them, it probably means that some shingles are damaged;
something strange with the roof vents is also a worrying sign. It could be caused by blockage from storm debris or exposure from missing vent caps and covers.
Of course, this article could be longer, because severe storms can cause an impressive variety of problems, but we decided to cover the most common ones. As usual we at the Crown Roofing & Masonry recommend you to stay off the roof and leave the inspection to a professional. Believe us, this task could be more dangerous than it looks. However, our contractors encourage you to keep a watchful eye on downspout. Got a question about the state of your roof? Call us at (847) 483-9960!