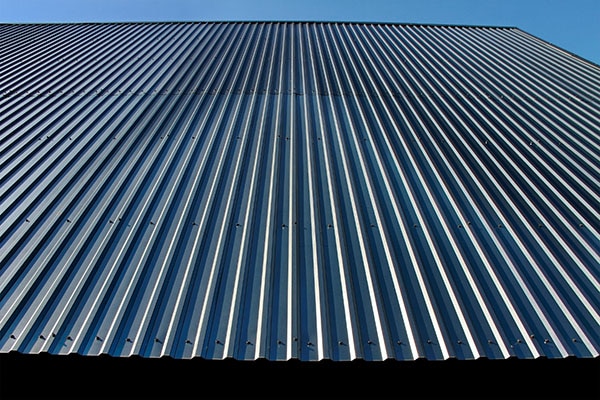 Metal Roofing has a long history and a great future as a Roofing option for Chicagoland Residential, Commercial and Industrial buildings. The earliest Metal Roofs were "standing seam" roofs that skilled contractors fabricated on-site from large rolls of sheet metal. These days, most new Metal Roofing in Chicagoland comes in the form of factory-made steel panels. Ridges formed in the panels create overlapping seams during roof installation. A factory-applied finish provides corrosion resistance and color choices.
Crown Roofing has Metal Roofing experts who will install the best Roof available to make your Chicagoland Residential, Commercial or Industrial Property as energy efficient as possible. Contact Us today for a free estimate with an experienced Roofing professional.
BENEFITS OF METAL ROOFING
At Crown Roofing we offer top-quality Metal Roofing services for Residential, Commercial and Industrial clients in the Chicagoland area. Your roof is one of the most important features of your home and is one of the largest investments you can make. Below are a few advantages of Chicagoland Metal Roofing.
Longevity: Properly installed, a Metal Roof can last up to 50 years.
Resistance: Metal Roofs seal out water, survive high winds, and easily shed snow. Metal Roofs are also resistant to fire, mildew, insects, and rot.
Weight: Metal Roofing is actually fairly lightweight. Most Metal Roofing only weighs 50 – 150 pounds per square.
Installation: Since Metal Roofing comes in panels, a Chicagoland Metal Roof can be completed more quickly than other Roofing options.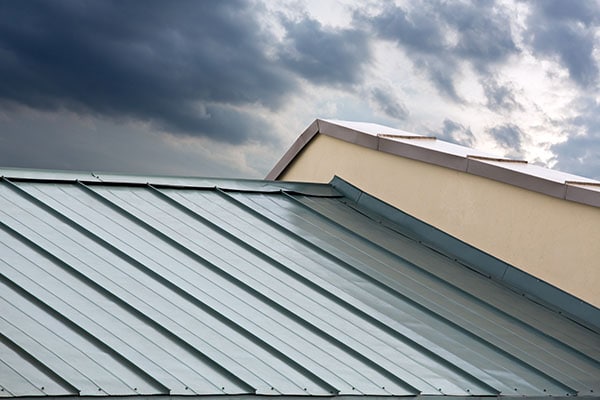 CHICAGOLAND METAL ROOF REPAIR
Metal roofs have an expected life of 40-50 years, but without frequent, costly repairs, they rarely last that long. More often than not, these repairs are just temporary solutions that don't truly fix the problem. Metal roofs generally remain structurally sound for their entire 40-50 year life, but on top of the frequent repairs, they can be riddled with leaks. These leaks often lead to premature removal and replacement. Many metal roofs never reach their expected life because building owners grow tired of dumping money into constant repairs that never seem to work.
THE REPAIR TO END ALL REPAIRS
A Silicone Roof Coating Restoration (RCR) from Progressive Materials is the optimal solution to a leak-prone metal roof. By applying a thin layer of silicone directly to the metal roof surface, you can eliminate leaks and repairs for up to 20 years. A large portion of leaks on metal roofs are the result of failure at roof seams, fasteners, or flashings. Our RCR completely seals these features and effectively eliminates the risk of leaks at these common weak points.
Metal Roof Concerns:
• Seams often lead to leaks
• Fasteners backout, allow heat loss, and can leak
• Roof expands and contracts with temperature swings
• Rust leads to roof failure
• Flashings deteriorate and leak
RCR Solutions:
• 100% seamless means no leaks
• Completely encapsulates fasteners
• Elasticity ensures no gaps in roof surface
• Stops current and prevents future rusting
• Silicone is self-flashing
Most metal roofs can be coated with a crew of 2-3 men, depending on the project size and time constraints. We also offer a translucent silicone coating for use on fiberglass skylights. Contact Us today to learn more.
OUR ROOFING & MASONRY CREDENTIALS
Top Roofing & Masonry Contractor 2016 by Home Advisor
Illinois State Licensed 104.017130
GAF Certified ID: 1111675
CertainTeed Certified
PM Progressive Certified
Registered and Licensed by the City of Chicago, Arlington Heights, Des Plaines, Cicero, Joliet, Bellwood and many more
CHICAGOLAND ROOFING PROFESSIONALS
GET A FREE ESTIMATE TODAY