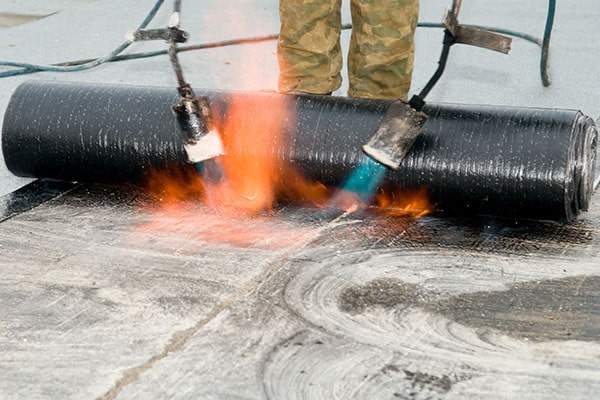 Modified Bitumen Roofs are an excellent alternative for Residential Buildings and Commercial Properties in the Chicagoland area. A Modified Bitumen Roof is an extremely economical and flexible roofing system for low-slope or flat roofs in Chicagoland.
Modified Bitumen Roofs are one of the oldest of the "modern" roofing methods, but the Modified Bitumen Roof has certainly been time-tested. With new advances in technology, the Modified Bitumen Roof has become a long-lasting and safe roofing material for single and multi-family dwellings in the Chicagoland area.
Crown Roofing would love to come out to your Chicagoland Residential, Commercial or Industrial property to give you a free estimate for a Modified Bitumen Roof. Contact Us today for a free estimate with an experienced Roofing professional.
BENEFITS OF MODIFIED BITUMEN ROOFS
Resistance: Modified Bitumen Roofs have superior fire resistance and waterproofing characteristics – ideal for Chicagoland Roofs.
Flexibility of Application: Modified Bitumen Roofs offer a broad range of application methods including heat welded, cold adhesive and hot asphalt. Modified Bitumen Roofs also offer a wide choice of top-surfacing, including "cool roofing" options.
Durability: Modified Bitumen Roofs have a very high tensile strength and resist thermal shock and splitting. Modified Bitumen Roofs can be made extremely resistant to fire, wind and hail with the proper surfacing or coating.
Cost: Modified Bitumen Roofs have some of the lowest cost per square foot material you can use for Chicagoland Commercial Roofing applications. It is easy to install, which reduces labor costs and expenses.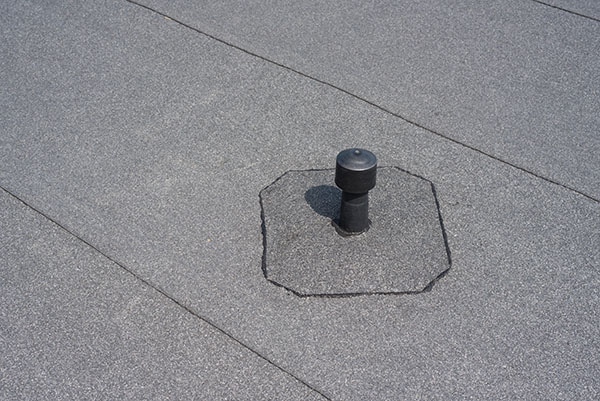 MODIFIED BITUMEN ROOF INSTALLATION PROCESS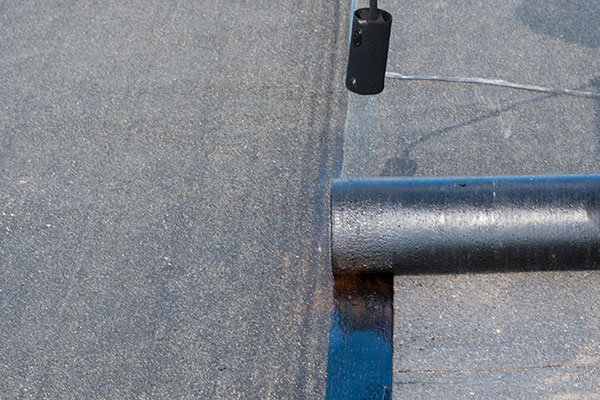 We will install a GAF white granulated Modified Bitumen membrane, which is tough and resilient. It's a durable membrane that will withstand the fluctuating Chicagoland climate.
During installation, the Modified Bitumen membrane is torched down and the seams will be heat-welded. The result is a continuous roof membrane that demonstrates revolutionary waterproofing characteristics, extreme heat resistance, and flexibility in low temperatures.
At Crown Roofing & Masonry we are fueled by our commitment to excellence and always go the extra mile to make sure our clients are completely satisfied with our Roofing and Masonry work. Our customer service and attention to detail is what separates us from other Chicagoland Roofing and Masonry companies.
MODIFIED BITUMEN ROOF FEATURES
Low-Maintenance: Modified Bitumen Roofs require very little maintenance over an average 20-year lifespan. Toward the end of the 20 years, coatings can be applied to extend your Chicagoland Modified Bitumen Roofs' serviceable life.
Warranty: The typical Modified Bitumen Roof system includes a warranty that covers the roof for up to 15 years. Select Modified Bitumen Roof systems are available with a 20-year warranty.
Cost-effective: The installed cost of a Modified Bitumen membrane is less than most single-ply systems on the market today.
Lightweight: A Modified Bitumen Roof weighs less than 2 pounds per square foot.
Resilient: A Modified Bitumen Membrane has a polyester mat core that allows it to resist splits and tears due to its pliability and elongation characteristics.
Durable: Modified Bitumen Roofs are specially formulated with modified asphalt for lasting performance.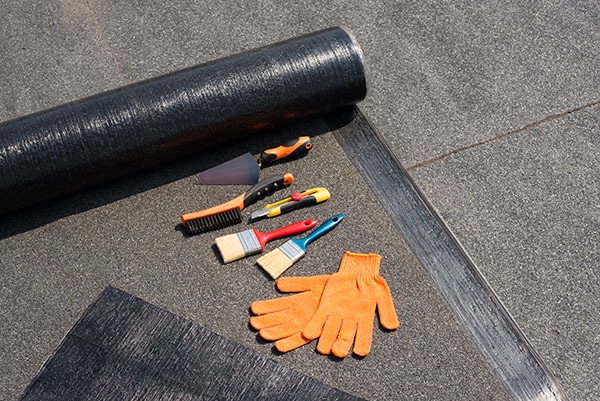 OUR ROOFING & MASONRY CREDENTIALS
Top Roofing & Masonry Contractor 2016 by Home Advisor
Illinois State Licensed 104.017130
GAF Certified ID: 1111675
CertainTeed Certified
PM Progressive Certified
Registered and Licensed by the City of Chicago, Arlington Heights, Des Plaines, Cicero, Joliet, Bellwood and many more
CHICAGOLAND ROOFING PROFESSIONALS
GET A FREE ESTIMATE TODAY