Crown Roofing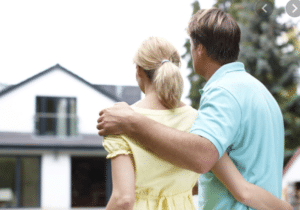 Buying a home is both a very exciting and a little bit scary process, especially for a first-timer.  There are so many things to take into account! We at Crown Roofing & Masonry want to make it easier for you, thus have made a list of 5 main things you should know about your roof.
Lifespan
Roof types differ in durability and longevity. Let's review the most popular roofing materials and their estimated lifespan!
Wood shingles can last 25-30 years.

Wood shake lasts 35-40 years.

Asphalt roll has a lifespan of 5 to 10 years.

Metal roofs

have an estimated life expectancy of 30 to 50 years.

Slate endures 100 years.
Regardless of the roof type, its age or material it is made of, get your own roof inspection to check if everything is ok. Don't rely on a current homeowner and your real estate agent because the information about roof problems could be deliberately omitted in order to keep the price high. Remember that roof repairing is almost always a very costly thing.

Proper

maintenance is a key! An independent roofing contractor doesn't only inspect the roof, they can give you essential roof maintenance tips. Please, don't ignore them. Preventive maintenance will save you a lot of trouble in the future.

Schedule regular check-ups! As a ruse, the report given to you after inspection remains valid for 2 to 5 years. However, there are several cases after which it would be wise to call a contractor. These are:
heavy rains and snowfalls;

rapid moss growth;

cracked or loose shingles;

signs of leaks or mildew.
Get your house insured!
We urge you to be very careful because insurance claims for roof damage are tricky. Read the contract very carefully or even seek advice from a professional jurist if needed. The fact is that whether your costs will or won't be covered depends on the policy you have chosen. Please, remember that insurance companies refuse to
cover damage from improper maintenance, routine wear and an old roof.
At
 Crown Roofing & Masonry, we are always happy to provide you with needed information on roof maintenance. Call us at (847) 483-9960  to schedule an appointment and stay tuned for more useful blog posts!