Crown Roofing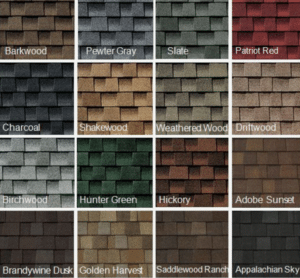 Though many homeowners don't think much of shingle colors, this topic is still important. First of all, the aesthetics of the whole building depends on a harmonious combination of hues. If you choose mismatched colors, your house will stand out, but – unfortunately – not in a good way. It should blend with the surrounding! Still not convinced that shingle color is important?
We are sure that you will change your mind as soon as we tell you more about how shingle color affects room temperature. Everything is very simple; as you know, any roof either absorbs or releases heat. Light colors prevent overheating by reflecting the sun rays. Dark colors do completely the opposite, they absorb heat, increasing inner room temperature. Keep it in mind while looking for a perfect shingle color. In order to help you to find the right color, we have prepared a little guideline. Let's see what factors a homeowner needs to take into account when choosing a suitable shingle color!
1. Location
Have you ever noticed that sunlight in the North differs from sunlight in the South? The first one has a bluish hue when the second one is warmer and reddish. It means that some colors might look either too dark or too washed out in the different areas. To understand how this or that color will look on your house, look at the samples in all possible light conditions.
2. Humidity
This is a huge factor that can't be ignored! If your house is in a humid environment, we recommend shingles of dark colors to attract more sunlight and prevent algae.
3. Don't be afraid to express yourself! If you are unsure what color to choose, use our table of matching colors! The most flattering shingles combinations are:
Red looks very good with grey, black, and dark brown;
Beige goes with almost every color, but it will look extremely good with brown, black, blue, grey, and even green;
Brown combines with green, grey, and blue. It is a match made in Heaven!
Of course, there are many other color combinations, we have just enumerated a few of them. We hope you find this article useful and, please, remember that Crown Roofing & Masonry is always here for you. Call us at (847) 483-9960 if you got any questions!