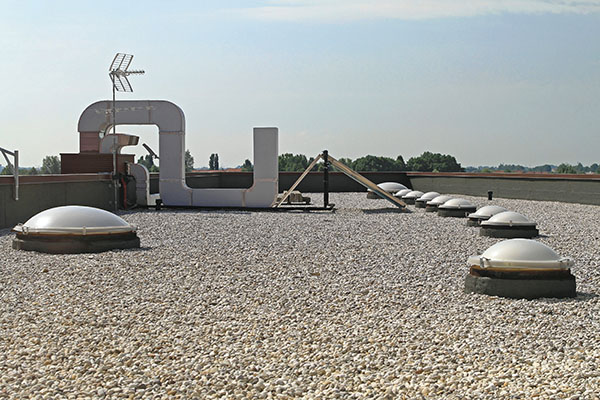 As Chicagoland Flat Roofing experts with decades of experience, we understand that the long-term performance of a Flat Roof depends upon meeting the unique needs of every project. At Crown Roofing, our skilled professionals have the practical field knowledge you need to ensure that your Chicagoland Flat Roof stands the test of time. As single-source providers for all Chicagoland Flat Roofing and waterproofing needs, we can take your project from concept to completion.
Crown Roofing has Flat Roofing experts who will install the best roof available. We service and install Modified Bitumen Roofs, TPO Roofing, Metal Roofing, EPDM Roofing, Built-Up Roofing, and Silicone Roofing. Contact Us today for a free estimate with an experienced Flat Roofing professional.
CHICAGOLAND FLAT ROOFING SERVICES
With a full range of Flat & Low-Slope Roofing services available, Crown Roofing can boost the functionality of your Chicagoland business. Many commercial buildings have Low-Slope or Flat Roofs, which come with a variety of requirements and challenges compared to pitched Residential Roofs. One such challenge with Chicagoland Flat Roofs is the increased risk of pooling water and leaks.
The experts at Crown Roofing have the knowledge and experience to ensure that your Chicagoland Flat Roof is leak-free. We help protect your employees and customers with our durable, long-lasting Low-Slope or Flat Roofing. Our team is dedicated to installing the highest quality Flat or Low-Slope Roof to protect your Chicagoland structure, large or small.
Interested in learning more about our Chicagoland Flat Roofing services? Contact Us today for a free estimate.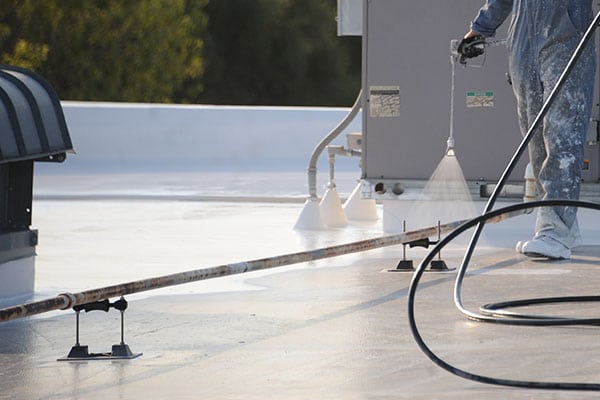 FLAT ROOFING PROFESSIONALS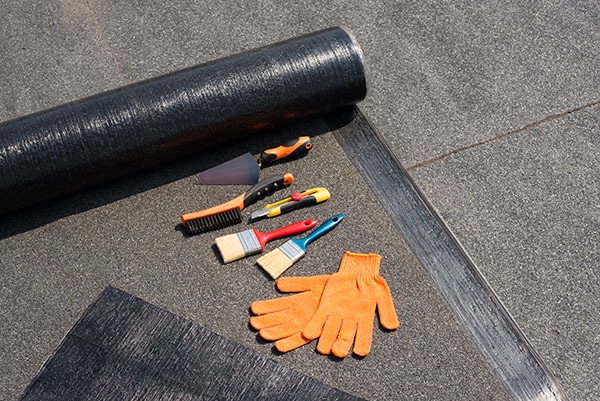 It can tough to decide which type of Flat or Low-Slope Roof is best suited for your Chicagoland building. Some Flat or Low-Slope Roofing treatments are equally suitable for new construction or re-roofing applications, while others are not. Some Flat or Low-Slope Roofing materials offer advantages in large-scale commercial projects but create issues on smaller Residential Roofs. Energy performance, maintenance requirements and installation costs are additional factors to consider when choosing a Flat or Low-Slope Roofing material for your Chicagoland Roof.
Crown Roofing offers services such as Flat or Low-Slope Roof Repair, Maintenance or Installation for Commercial, Industrial and Residential Roofing customers. We have an experienced team of Chicagoland Roofing professionals who can help you select the right type of roof for your home or commercial building. We can evaluate your existing Flat or Low-Slope Roof to suggest the proper repairs. Contact us today to schedule an appointment for a free estimate.
OUR ROOFING & MASONRY CREDENTIALS
Top Roofing & Masonry Contractor 2016 by Home Advisor
Illinois State Licensed 104.017130
GAF Certified ID: 1111675
CertainTeed Certified
PM Progressive Certified
Registered and Licensed by the City of Chicago, Arlington Heights, Des Plaines, Cicero, Joliet, Bellwood and many more
CHICAGOLAND ROOFING PROFESSIONALS
GET A FREE ESTIMATE TODAY